Hidden in the stone streets and buildings of Aggius, a small town not far from Tempio Pausania in Gallura, Gabriella Lutzu maintains the local traditions of handweaving and dyeing in her studio L'Albero Padre.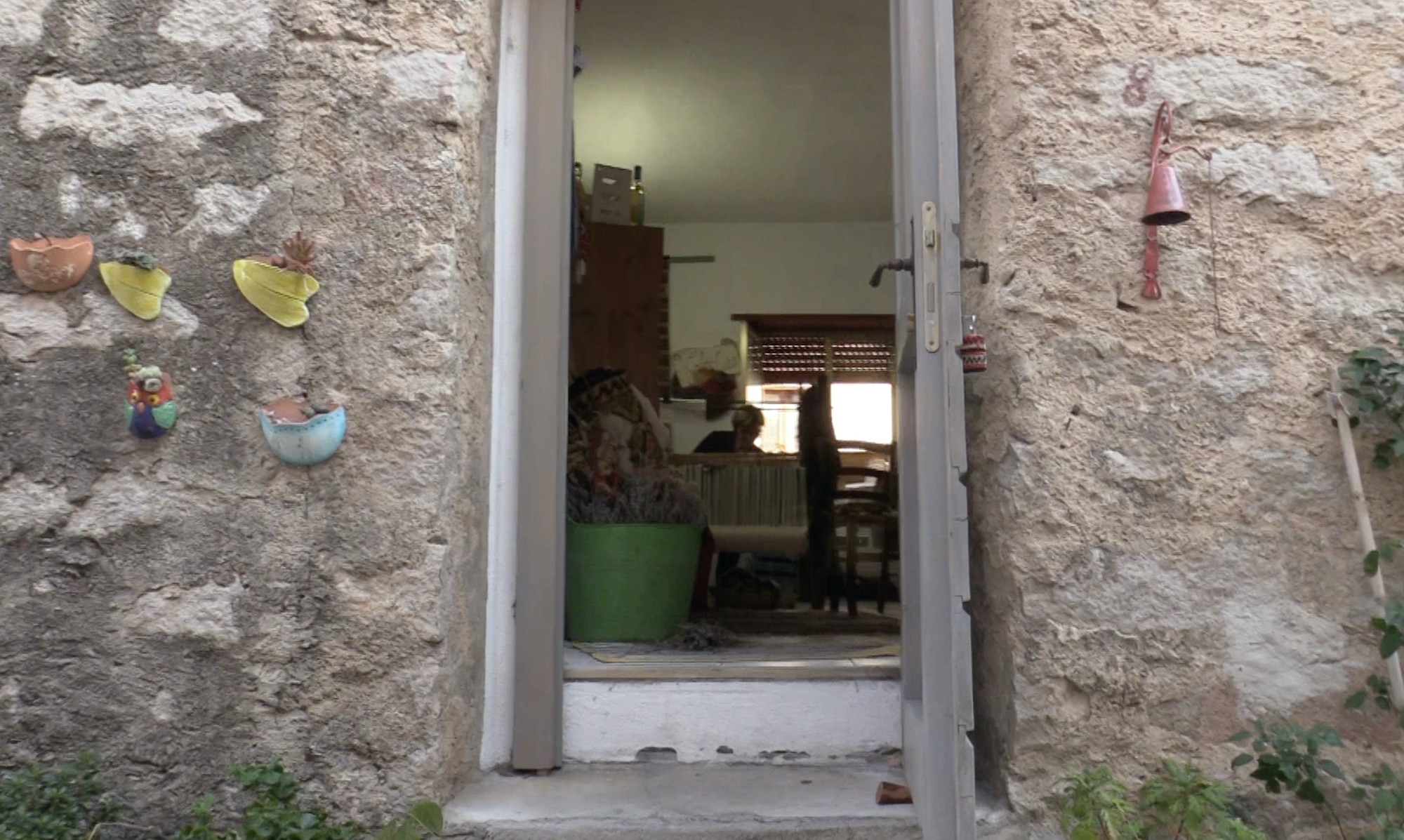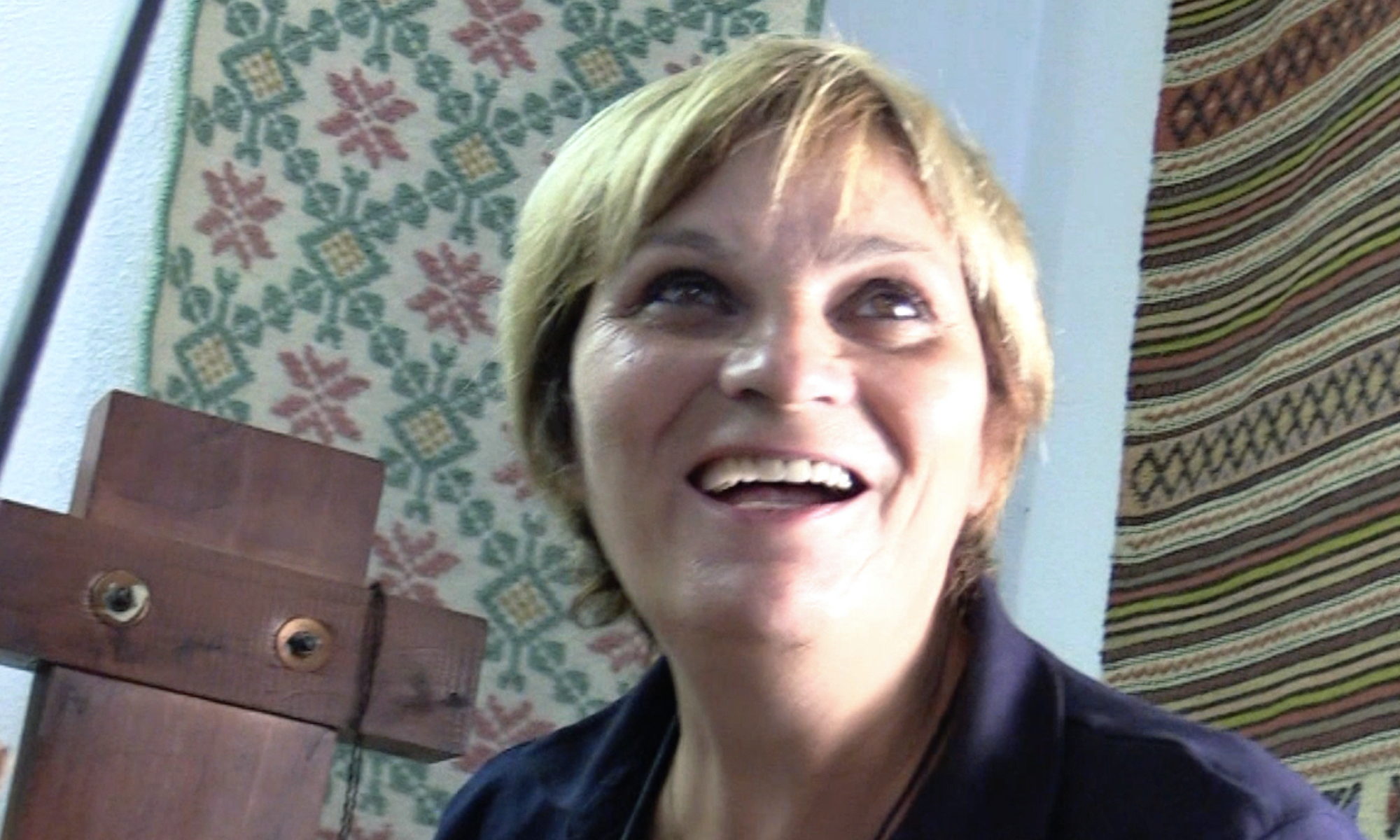 The brightly-lit studio is small, filled with looms, the paraphernalia of weaving, and wall hangings, chest covers, and rugs. Vibrantly-colored, distinctly patterned, and beautifully executed, Gabriella's weavings exemplify the art of Aggius. The designs are traditional, usually flowers and geometrical patterns, often placed in stripes, and executed using flat and floating weaves.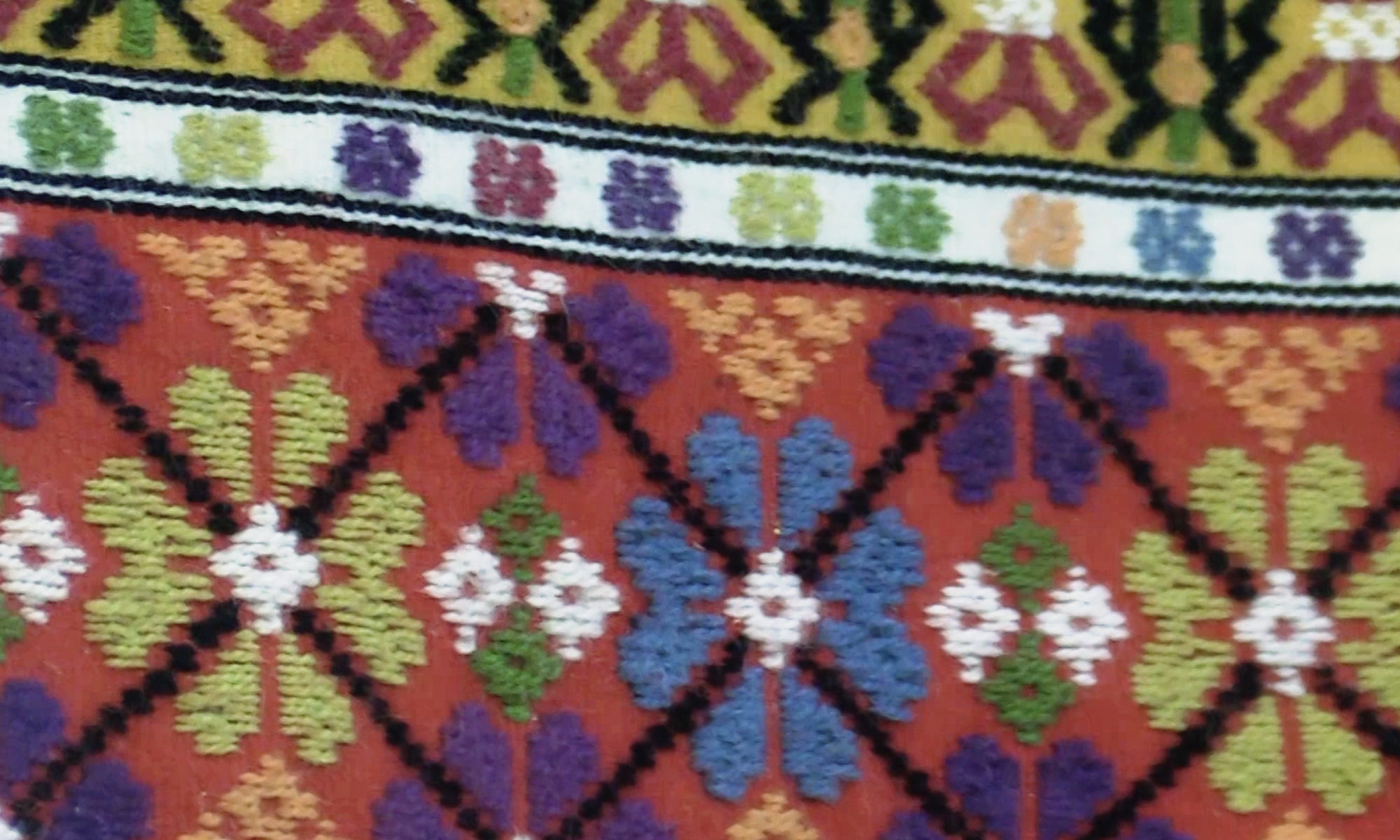 Gabriella's textiles are distinctly those of her town; this is imperative to note because visitors often expect textiles with a heavy emphasis on pibiones, which are typical of Samugheo but not necessarily so in other areas. Given Aggius' location in heavily-touristed Gallura, Gabriella often finds herself explaining traditions, local and Sardinian, weaving and otherwise, to tourists and weaving enthusiasts alike.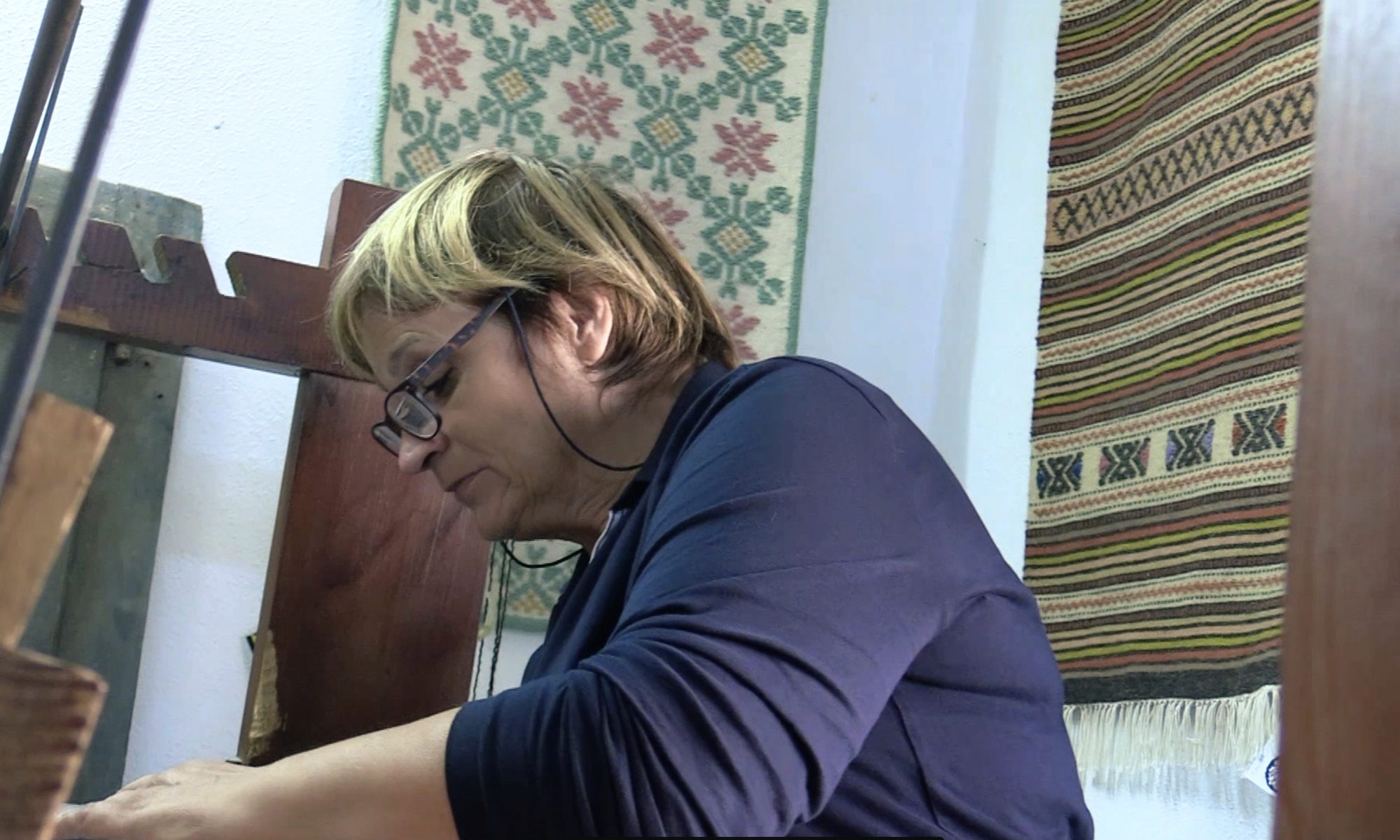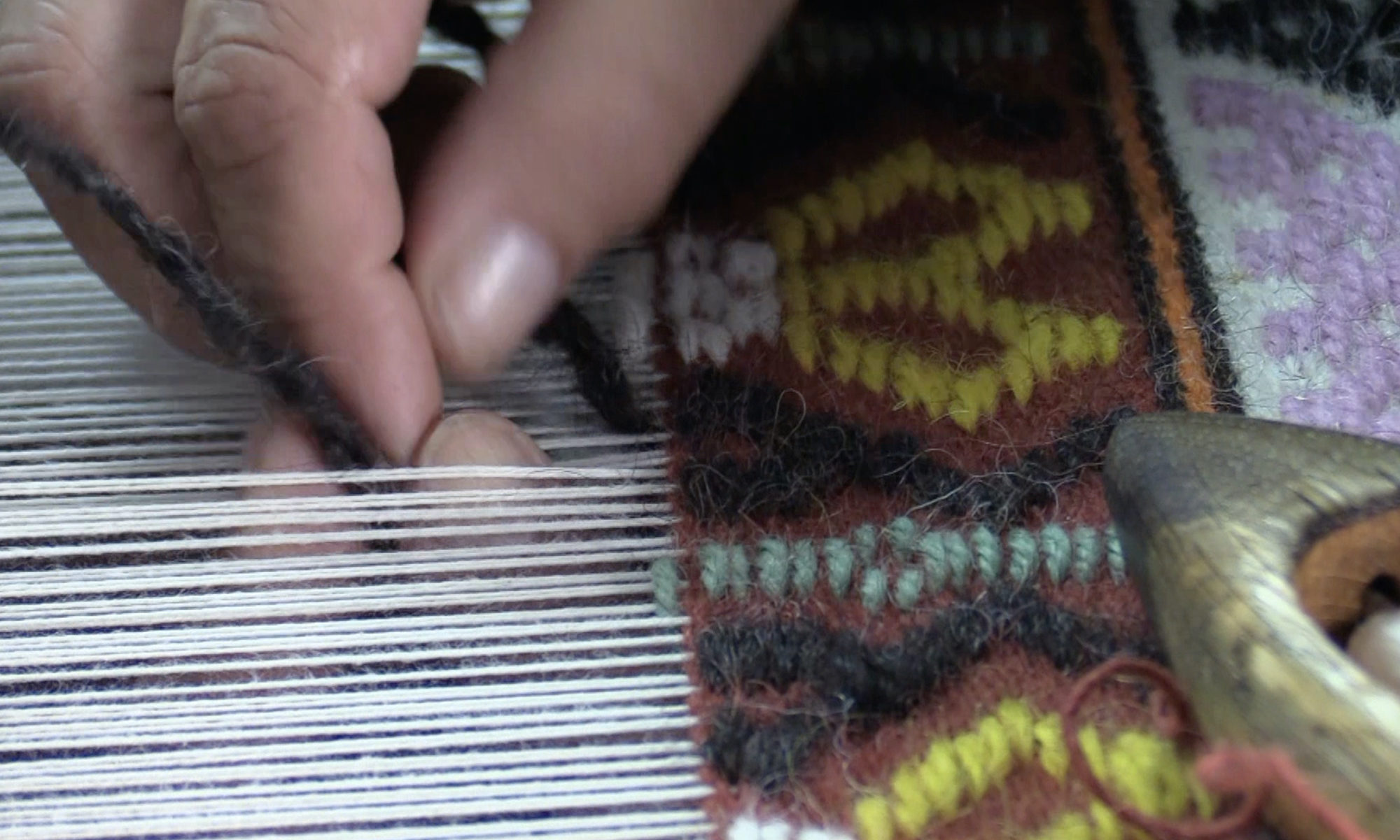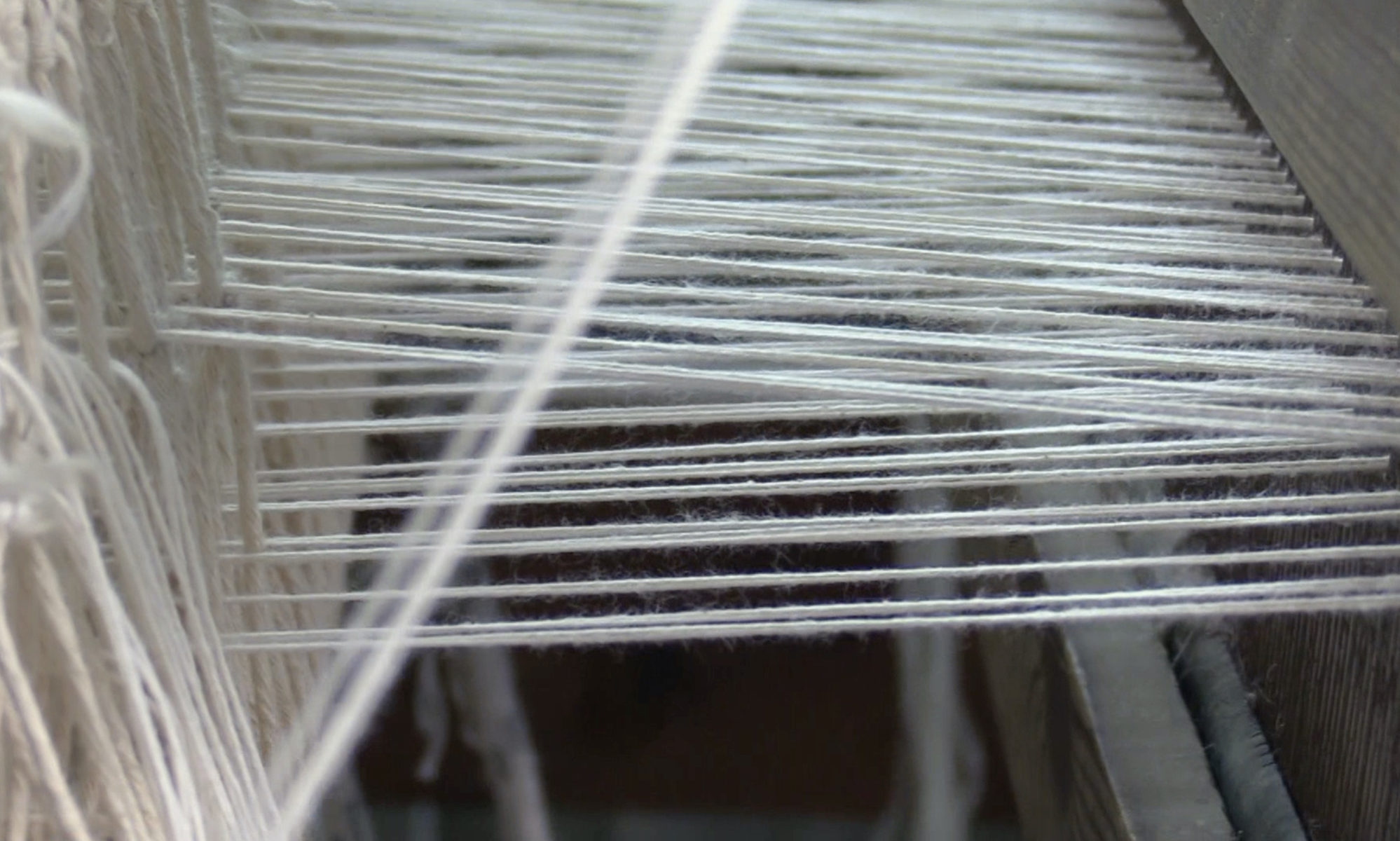 Weaving on a horizontal loom warped in cotton, Gabriella creates wefts with Sardinian wool, usually dyed by Gabriella herself. The berries, flowers, roots, leaves, and bark of plants common to the area produce a warm, vibrant range of traditional hues; these are sometimes complemented with brighter hues of chemical dyes, or with wool left in the natural black and white of the sheep, blended to refine the color and sheen of the fiber.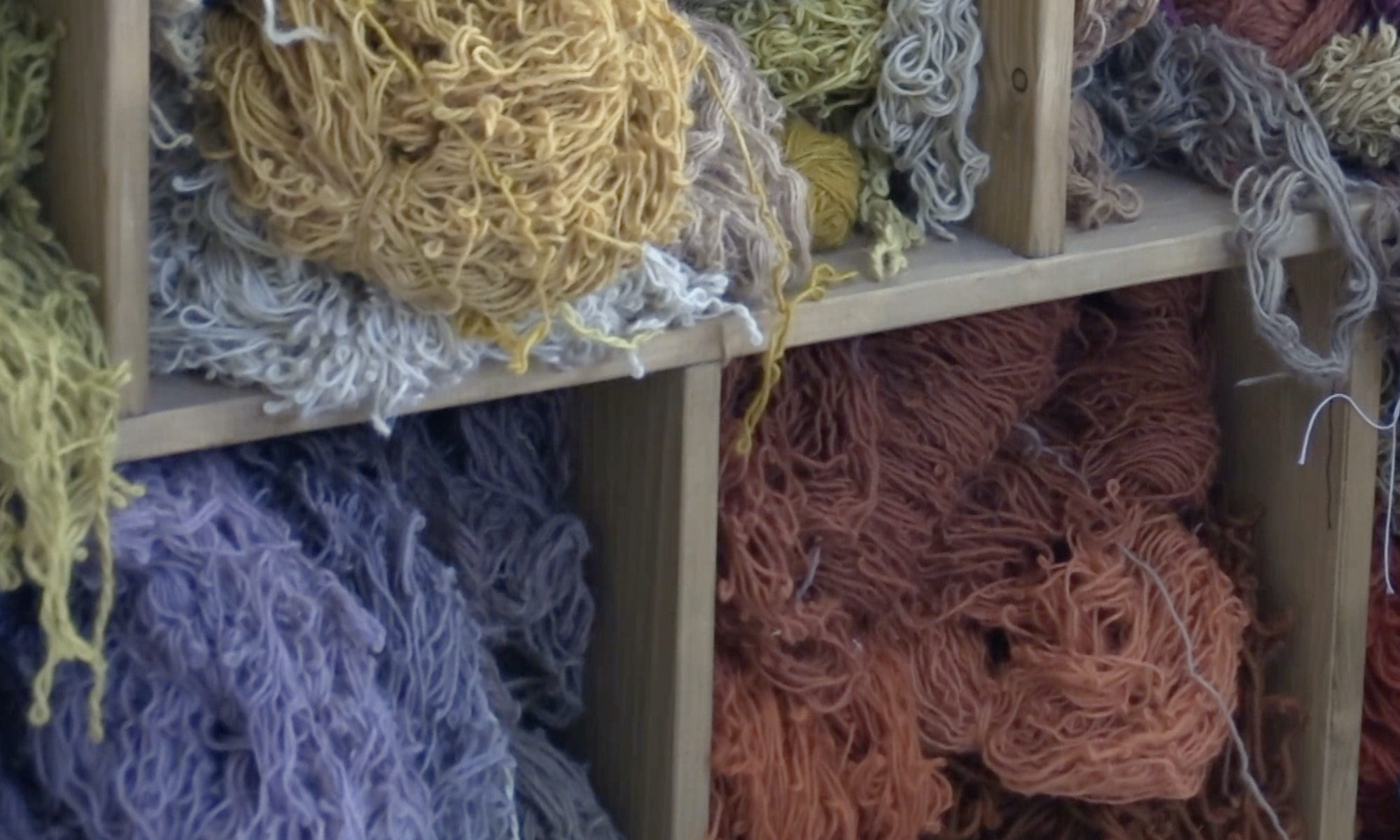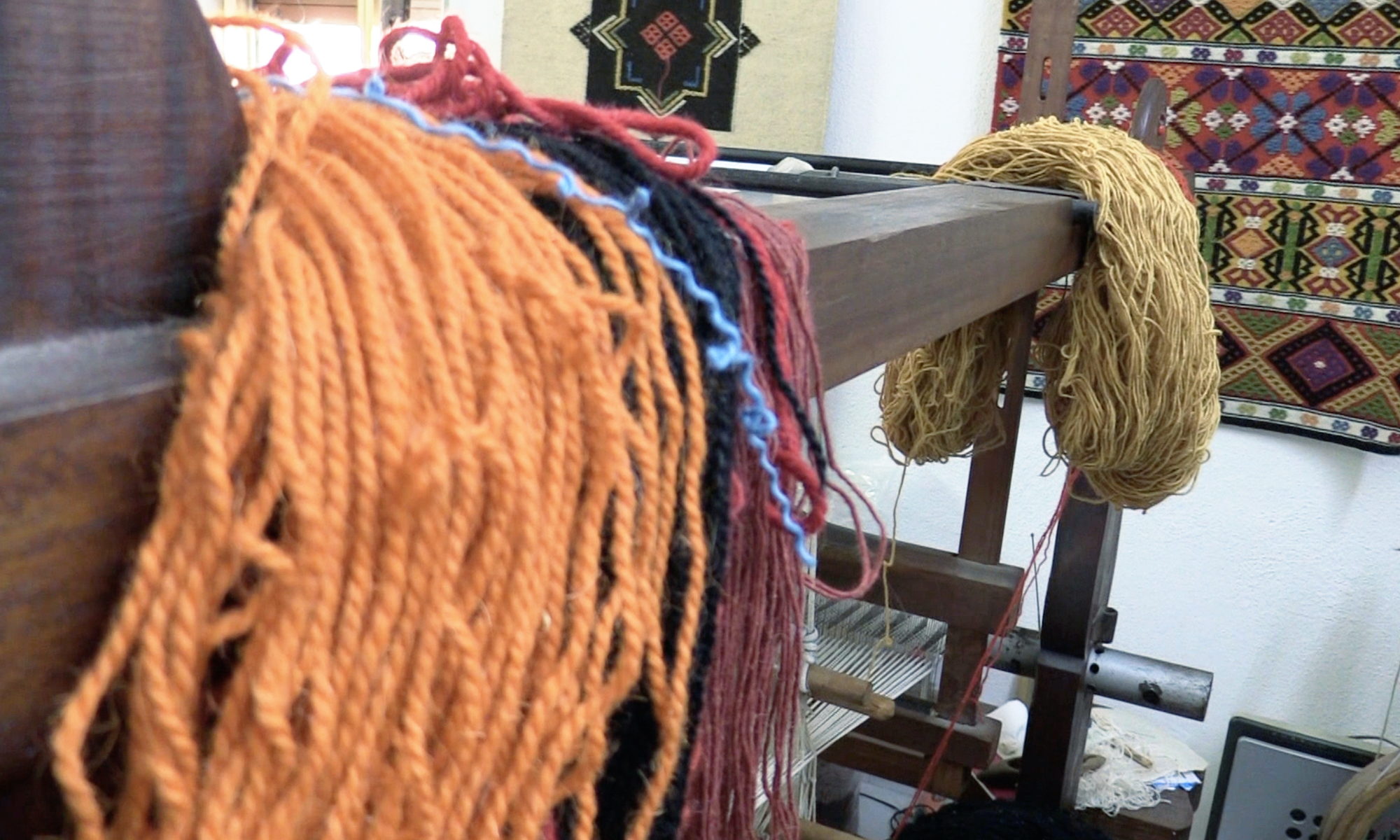 The designs and textiles Gabriella weaves may seem simple, yet they are complex and time-consuming to create. Patterns demoting color changes and weaves are marked in graph paper; warp fibers are counted to match pattern to weaving. The precision necessary to weave is sometimes belied by Gabriella's strong arms and fingers: Weavers have developed muscles where most people don't!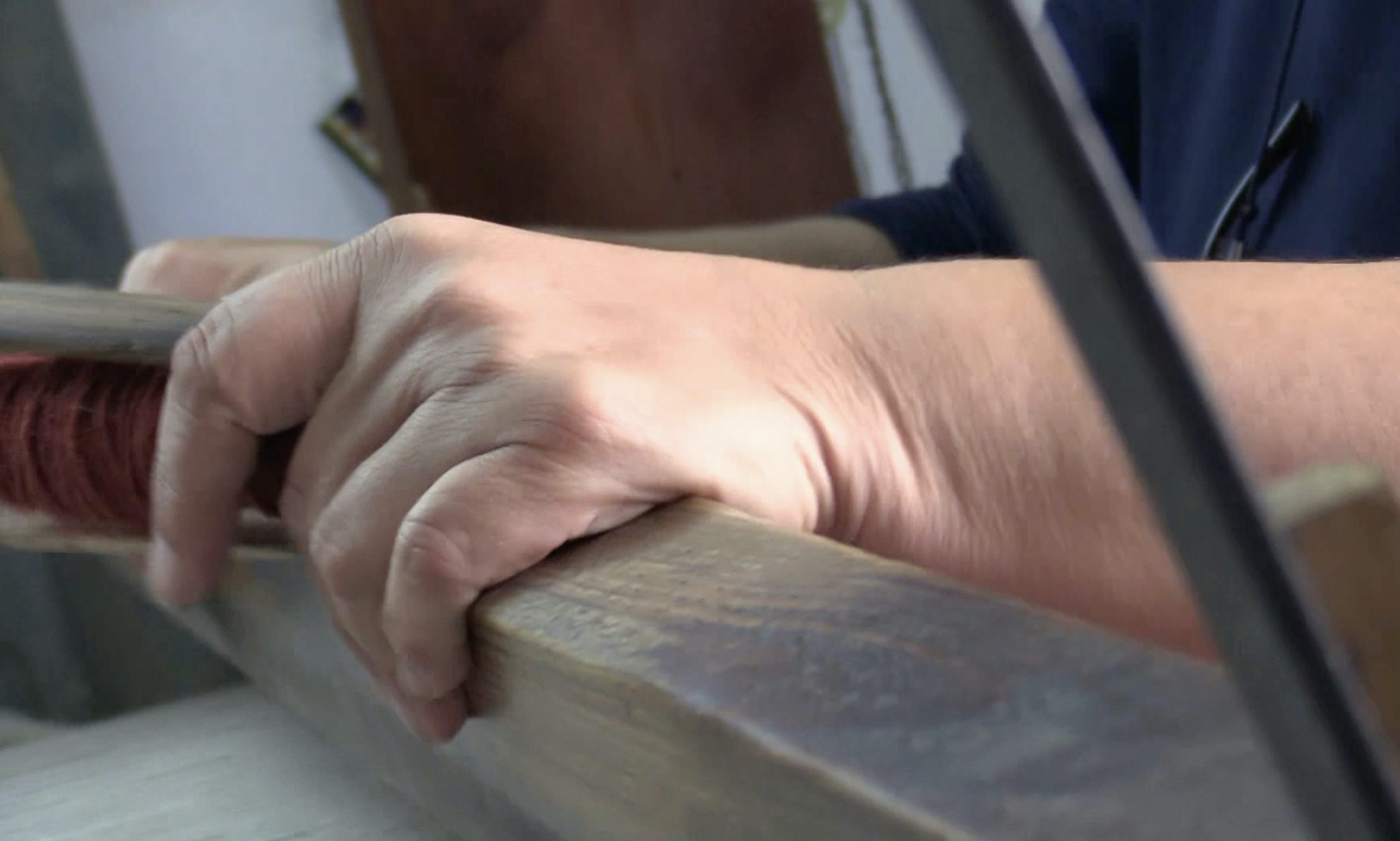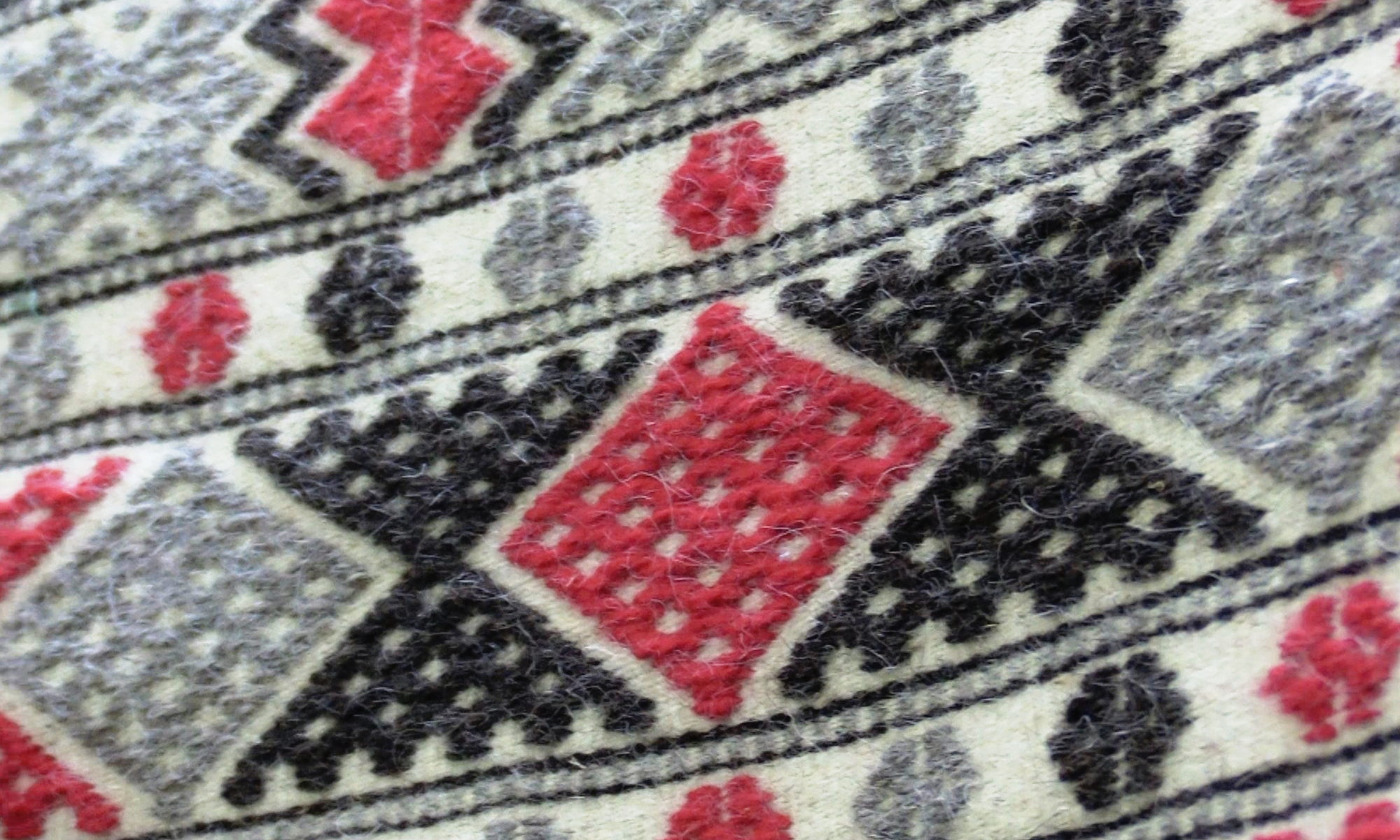 Respected by weavers and the public for her wisdom as well as her textiles, Gabriella is a font of tradition and knowledge in a town and island seeped in history. No matter the season, she's found in her studio, and you can stop by or contact Gabriella directly to schedule a visit.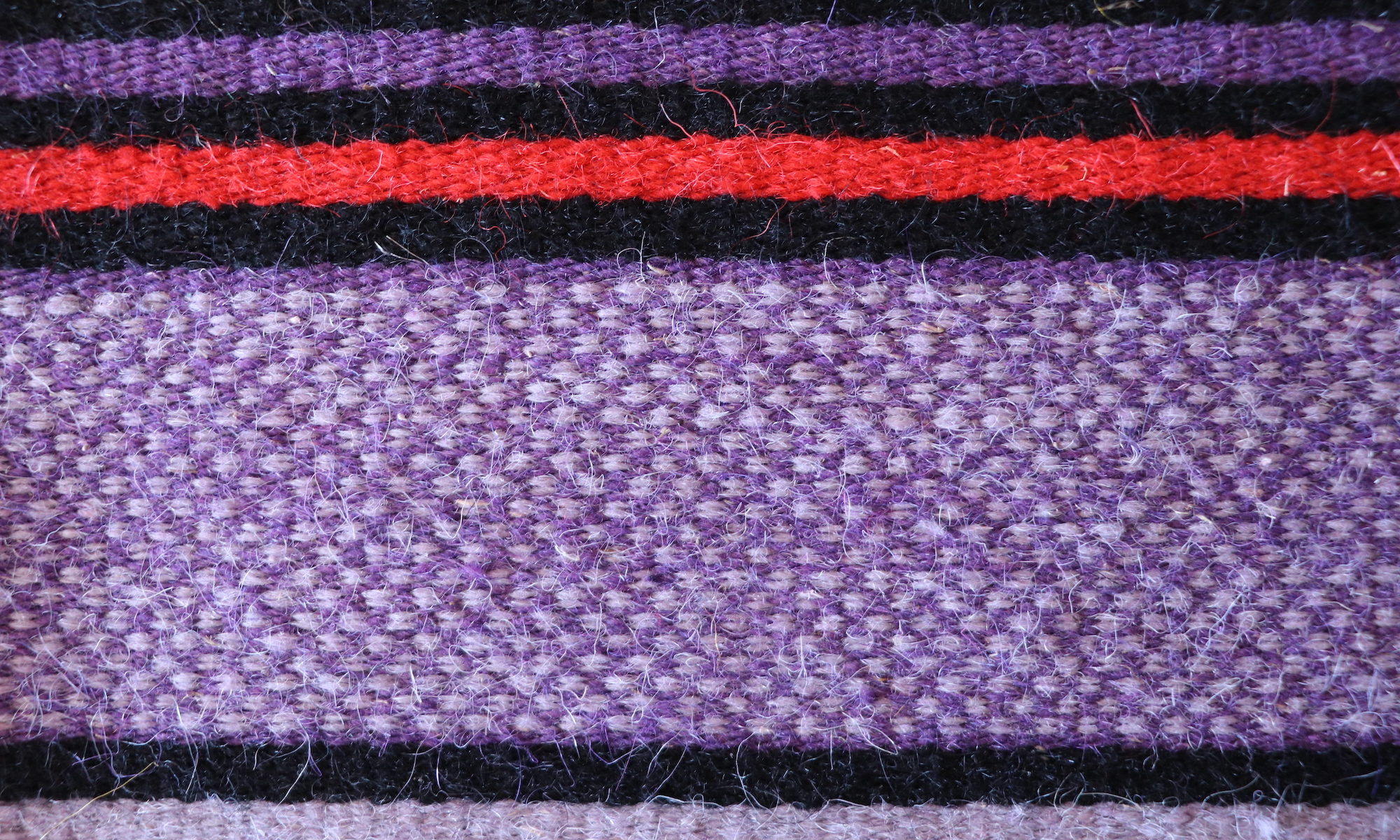 Video
See a short video of Gabriella at work in her studio.
More Information
See these pages on this website for more info:
Gabriella Lutz, in her words and contact info (English)
Gabriella Lutzu, nelle sue parole e contatti (Italiano)
The Art of Handweaving, Aggius
© 2013 – 2022 Kelly Manjula Koza | All Rights Reserved