Sardinian Arts
Sardinian Arts was born out of great appreciation and respect for handweaving, Sardinia, and the tessitrici artigianali, the women who maintain the art of traditional Sardinian handweaving.
With Sardinian Arts, I share my love of Sardinian handweavers, their art, and Sardinia in general. I seek to help preserve, protect, promote, encourage, and advance the tessitrici artigianali and the arts, culture, heritage, land, economy, and people of Sardinia in a sustainable manner.
I document, film, write, present, and promote the weavers and the majesty of the island and her people. I help bring textiles into the hands of those who appreciate the weavings and the artists, via trunk shows, pop-up shops, exhibits, and individual connections. And more. In short, I serve as a tramite, a conduit to the tessitrici artigianali and to Sardegna.
I'm personally dedicated to ensuring the nearly-lost art of the Sardinian tessitrici artigianali is maintained in a sustainable manner, that handweavers are respected, and that the weaving, traditional designs, and heritage of Sardegna are protected.
As you see from reading through the website, the textiles here are made one at a time by the hands of women who put their heart into each fiber of every piece they make. This care and attention imparts a tangible energy into each weaving — and it's this indescribable essence that makes the textiles so indescribably unique and rare.
When you purchase a textile from the weavers mentioned here, you bring into your home a work of art carrying the indescribable essence of the handmade. You support a nearly lost art in sustainable, fair-trade manner, and encourage the continuation of tradition maintained by a few strong women determined to preserve their culture, heritage, art, and economic well-being.
If you would like to bring this essence into your life and your home — or if you just want to learn more about the weavers, their art, traditions, and land — I offer you a connection to Sardinia and her integral spirit and beauty.
I've come to think of the island as home and the tessitrici artigianali as family. I frequent the studios and homes of the weavers. I've organized an international show of their work, with more to come. I've been in the power loom shops and in the textile mills, know the textile styles typical of different areas of the island, when a weaving is handmade and when it's not, and the appropriate prices and markets for handmade, hand-decorated, and mill-made Sardinian textiles—all of which have their markets. I've met artists working in other mediums, shopkeepers, professionals, and others across the island. And I'm still exploring!
In short, with Sardinian Arts, I work to:
Promote: I promote and raise awareness about the art, tradition, and handweavers of Sardina, especially the contemporary weavers working entirely by hand. My love and respect for Sardinia combines with my holistic view of public relations so that in reality, I educate the public and media about the island of Sardinia, her wealth of culture, people, traditions, arts, beauty — and much more.
Organize events and experiences: To advance awareness of Sardinia and bring the island's traditional arts to interested audiences, I organize, produce, and promote events including exhibitions, trunk shows, pop-up stores, tours, presentations, in-person/web-based experiences, and more.
Offer textiles: I support and facilitate in-person sales of handwoven Sardinian textiles through direct connections with weavers, one-on-one meetings with interested buyers, and at events, so that sales are transacted in a fair-trade manner that benefits all parties and weavers are recognized as artists in their own regard, not as mere producers of others' designs.
Liaise: I connect those outside Sardinia with what the island has to offer, in mutually beneficial situations that offer fair and sustainable opportunities for Sardinians.
Protect: In all I do and promote, I seek to protect the heritage, culture, traditions, nature, beauty, and economy of Sardinia, her arts, and her people by supporting sustainable growth, projects, and livelihood. Key focal points are currently:

Textile classifications protected and recognized: Promote common understanding, adaption, and eventual legislation recognizing the terms hand-woven, hand-decorated, and mill made as they apply to Sardinian textiles.
Textile designs protected and recognized: Help weavers protect traditional Sardinian designs from being copied off-island and marketed as Sardinian.
Please contact me if you would like to connect. And keep reading below if you want to learn more about me.
With love and respect,
~ Kelly Manjula Koza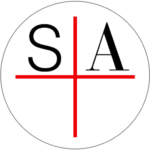 The Founder
Note: This is my textiles-oriented background. To read more about me and my work in general, see this on Tramite.org.
As a kid, I loved textiles and fabrics. My mother was a remarkable seamstress who designed and made her own clothes and could construct anything with fabric. She occasionally ventured into related fiber arts, including weaving, which fascinated me.
When I went to college to pursue a degree in design, my favorite classes were weaving and fiber arts, taught by Gayle Wimmer, an internationally respected artist who had lived and worked with handweavers in Poland, Israel, France, and Italy. Studying with Gayle increased my love of textiles and the art of weaving. My appreciation of handweavers — primarily women — grew tremendously.
Despite my love of textiles, I knew living the life of handweaver was not my path. For many years I admired fine weaving from a distance, not really creating or collecting textiles, yet appreciating and encouraging fiber artists in quiet ways.
I very clearly remember one day having an epiphany: I wanted to invest in high-quality textiles, and, perhaps more importantly, support the women weavers who make textiles in traditional fashion, working in their homes or small studios — a diminishing number of artists who are increasingly rare. The concept was clear, but I wasn't certain exactly what a plan would encompass, or how to go about realizing it. The idea seemed like something to pursue at some undetermined time in the future.
The idea of working with women handweavers certainly wasn't on my mind when synchronicity and grace led me to Sardinian textiles, my first encounter with a Sardinian weaver, and the gold standard of Samugheo's tessitrici artigianali.
(Read details in How Sardinia Came into My Life, Part One in the News and Events section.)
Serendipity has continued to guide me in this work of love: to recognize and honor the master weavers, to educate people about a wonderful yet little-known art, and to bring expertly-crafted textiles of Sardinian master weavers to a wider audience, so the textiles can live even if — when — the tradition fades.
In the process, Sardinian Arts has changed, I have changed, and Sardinia has come to feel like home and the handweavers and my hosts like family.
~ Kelly Manjula Koza
Learn more about me on the website Tramite.org.
Thanks to Flavia Loreto for her photograph, from the show of Sardinian Textiles held at the Italian Cultural Institute – San Francisco in 2017.
© 2013 – 2022 Kelly Manjula Koza | All Rights Reserved