Sardinian Arts
Sardinian Arts was born out of great appreciation and respect for the art of handweaving, Sardinia, and the tessitori artigianali, the women who maintain the art of traditional Sardinian handweaving.
The company has done much in four years, and I'll talk about that soon in our News and Events section. As with the rest of this site, this page is going through a change, and so please check back after some time for more information!
With Sardinian Arts, I support the tessitori artigianali; bring their goods to the States; ensure the women are fairly paid and properly recognized for their art; work to document and preserve their traditions and heritage; and educate the public about traditional Sardinian handwoven textiles as well as the beautiful island and people of Sardinia.
As you see from reading through the website, the textiles are made one at a time by the hands of weavers who put their heart into each row and fiber of every weaving. This care and attention imparts a tangible energy into each weaving — and it's this indescribable quality of love that makes the textiles so special, even beyond the museum-quality refinement of the craftsmanship apparent in each.
This essence, this quality is rare in the modern world.
I want to honor this uniqueness in the textiles, in the weavers. For those who seek to increase and cultivate these qualities in your life and your home,  I want to help you find the right textile and offer you a connection to the integral spirit and beauty found in the traditional Sardinian handweavings.
For this reason, the website has a showcase online, rather than a shopping cart. Push-button online ordering breaks the connections. It commoditizes the weavings, annihilates the presence and individuality of the weavers, and turns you into a nameless consumer.
We don't want to do that. The beautiful handwoven textiles of Sardinia offer a portal to a connection we all seek, and we honor this.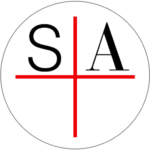 The Founder
As a kid, I loved textiles and fabrics. My mother was a remarkable seamstress who designed and made her own clothes and could construct anything with fabric. She occasionally ventured into related fiber arts, including weaving, which fascinated me.
When I went to college to pursue a degree in design, my favorite classes were weaving and fiber arts, taught by Gayle Wimmer, an internationally respected artist who had lived and worked with handweavers in Poland, Israel, France, and Italy. Studying with Gayle increased my love of textiles and the art of weaving. My appreciation of handweavers — primarily women — grew tremendously.
Despite my love of textiles, I knew living the life of handweaver was not my path. For many years I admired fine weaving from a distance, not really creating or collecting textiles, yet appreciating and encouraging fiber artists in quiet ways.
I very clearly remember one day having an epiphany: I wanted to invest in high-quality textiles, and, perhaps more importantly, support the women weavers who make textiles in traditional fashion, working in their homes or small studios — a diminishing number of artists who are increasingly rare. The concept was clear, but I wasn't certain exactly what a plan would encompass, or how to go about realizing it. The idea seemed like something to pursue at some undetermined time in the future.
The idea of working with women handweavers certainly wasn't on my mind when synchronicity and grace led me to Sardinian textiles, my first encounter with a Sardinian weaver, and the gold standard of the tessitori artigianali.
Serendipity has continued to guide me in this work of love: to recognize and honor the master weavers, to educate people about a wonderful yet little-known art, and to bring expertly-crafted textiles of Sardinian master weavers to a wider audience, so the textiles can live even if — when — the tradition fades.
Thanks for visiting the site, and please contact me if you care to chat!
~ Kelly Manjula Koza
Thanks to Flavia Loreto for her photograph, from the show of Sardinian Textiles held at the Italian Cultural Institute – San Francisco in 2017.