High in the mountains of central Sardinia, north of Nuoro, in a village known for its wool and a centuries-old tradition of handweaving on vertical looms, contemporary textile designer Eugenia Pinna combines the modern and the ancient to augment the beauty of the textiles with which she was raised.
Having absorbed the weaving tradition of Nule as a girl, Eugenia furthered her artistic ability at the European Institute of Design in Cagliari. Her works fuse the knowledge and skill of the traditional handweavers of Nule — expert in their knowledge of wool, natural colors, and the mechanics, techniques, and patterns suited to the vertical loom — with a modern design sensibility, complex and beautiful color combinations, and innovative shapes and designs that are uniquely hers. Simply stated, Eugenia has mastered what few can: She has blended the contemporary with the traditional to create warm and astoundingly beautiful works of art that have a presence and personality of their own.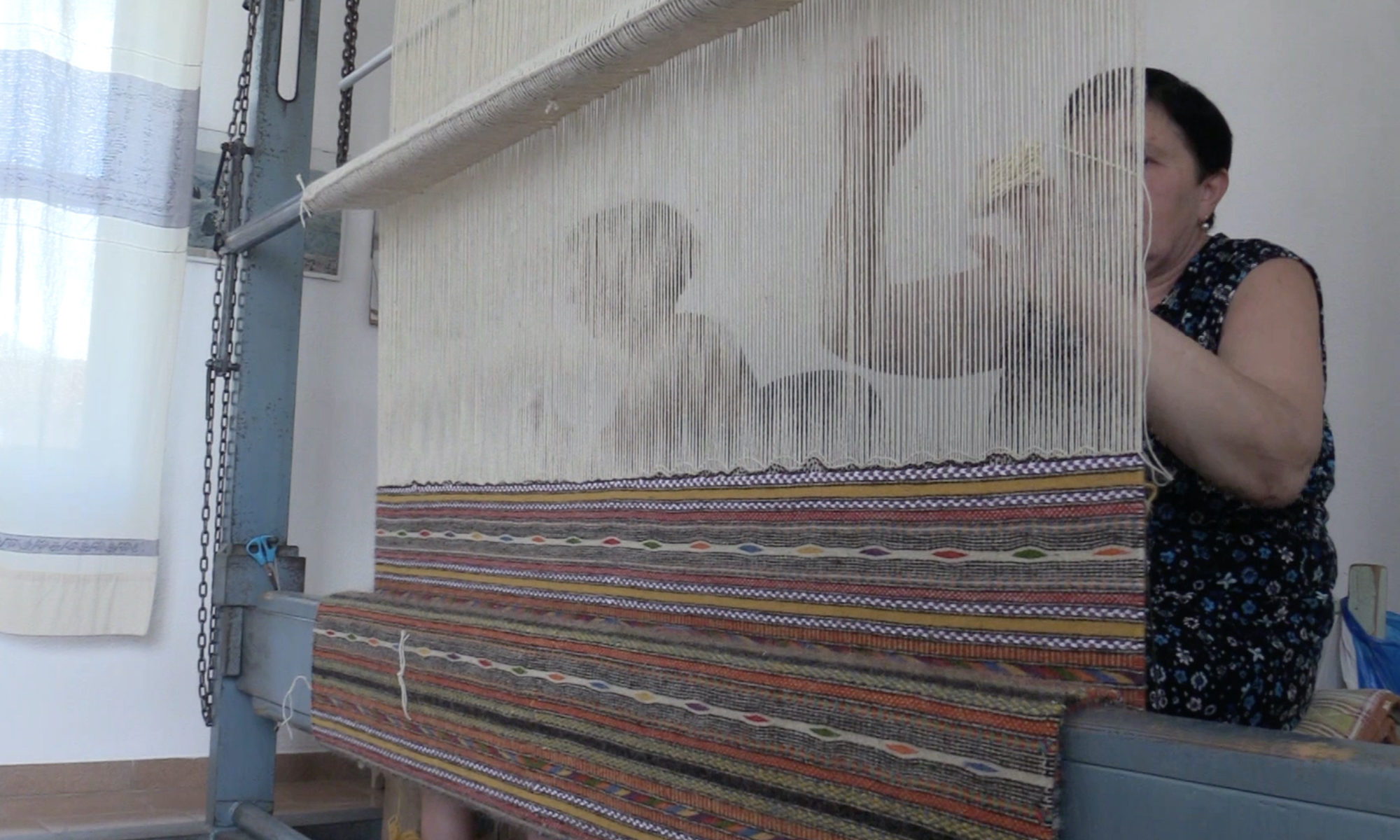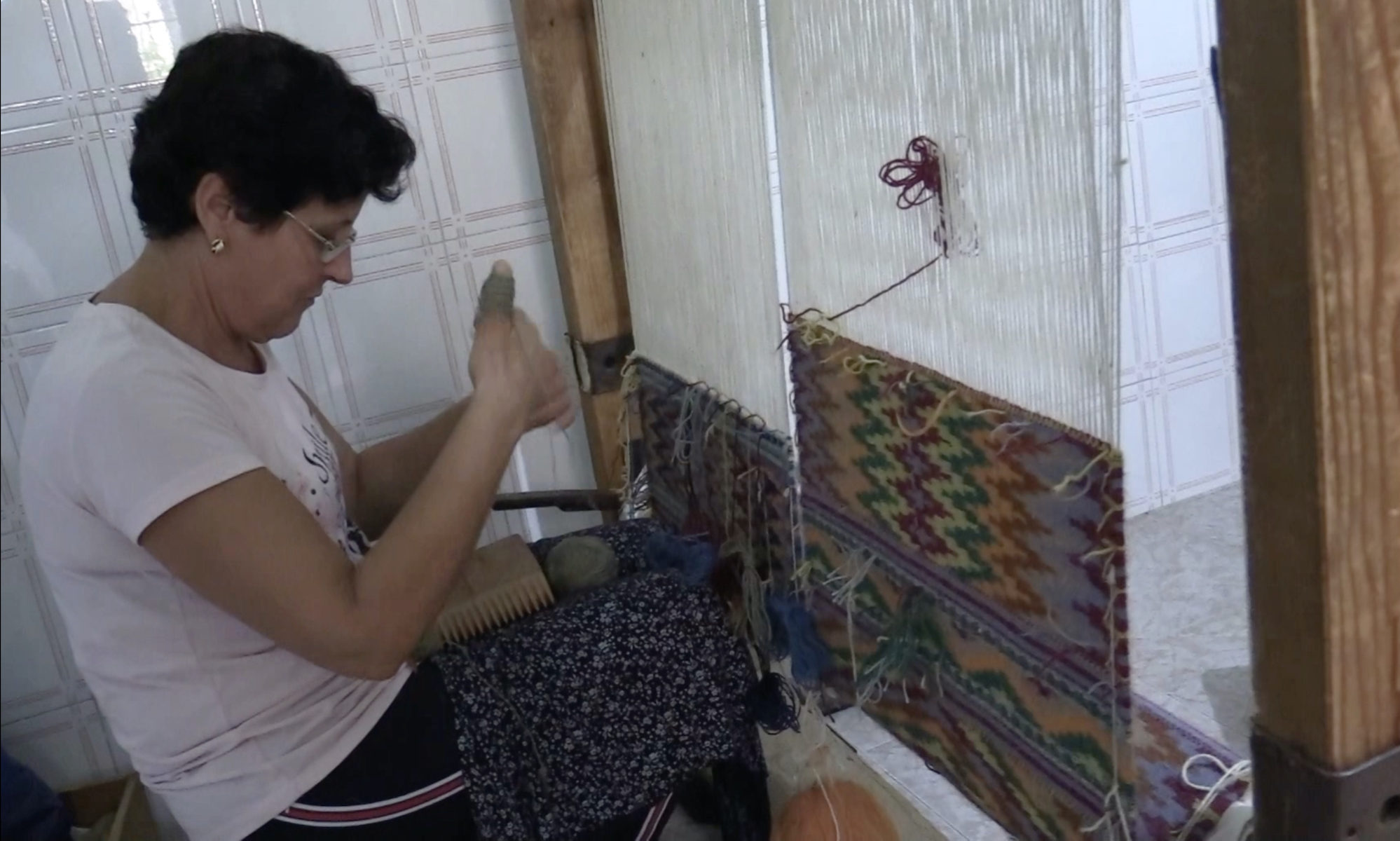 As have handweavers in Nule through the centuries, Eugenia and the women who work with her — Angelina Zoroddu, Gonaria Manca, and Maria Pala — weave on vertical looms, modern only in that they are fashioned of metal rather than wood. The basic techniques and tools the women use don't differ much, if at all, from the those of their mothers, grandmothers, and great-grandmothers. The designs, however, are modern and nuanced. Eugenia's rugs and wall hangings employ the rows of patterns typical of textiles woven on vertical looms, yet nest designs within design, in simple yet complex patterns.
Of the "profoundly personal" shapes she uses, a disc-shaped pattern is Eugenia's signature. The pattern is found woven within and between other patterns, and stands alone as Eugenia's logo.
"It's a pattern that's been in my memory since forever" says Eugenia. Woven with a simple over-under, back-and-forth pattern of the weft fiber, the disc is created by weaving the sequence in a specific count and then beating (compressing) the fibers.
Eugenia's contemporary sensibility has led her to many collaborative works and shows across Italy and Sardinia. Her works have been featured in books and magazines highlighting textile design, interior design, art, and travel.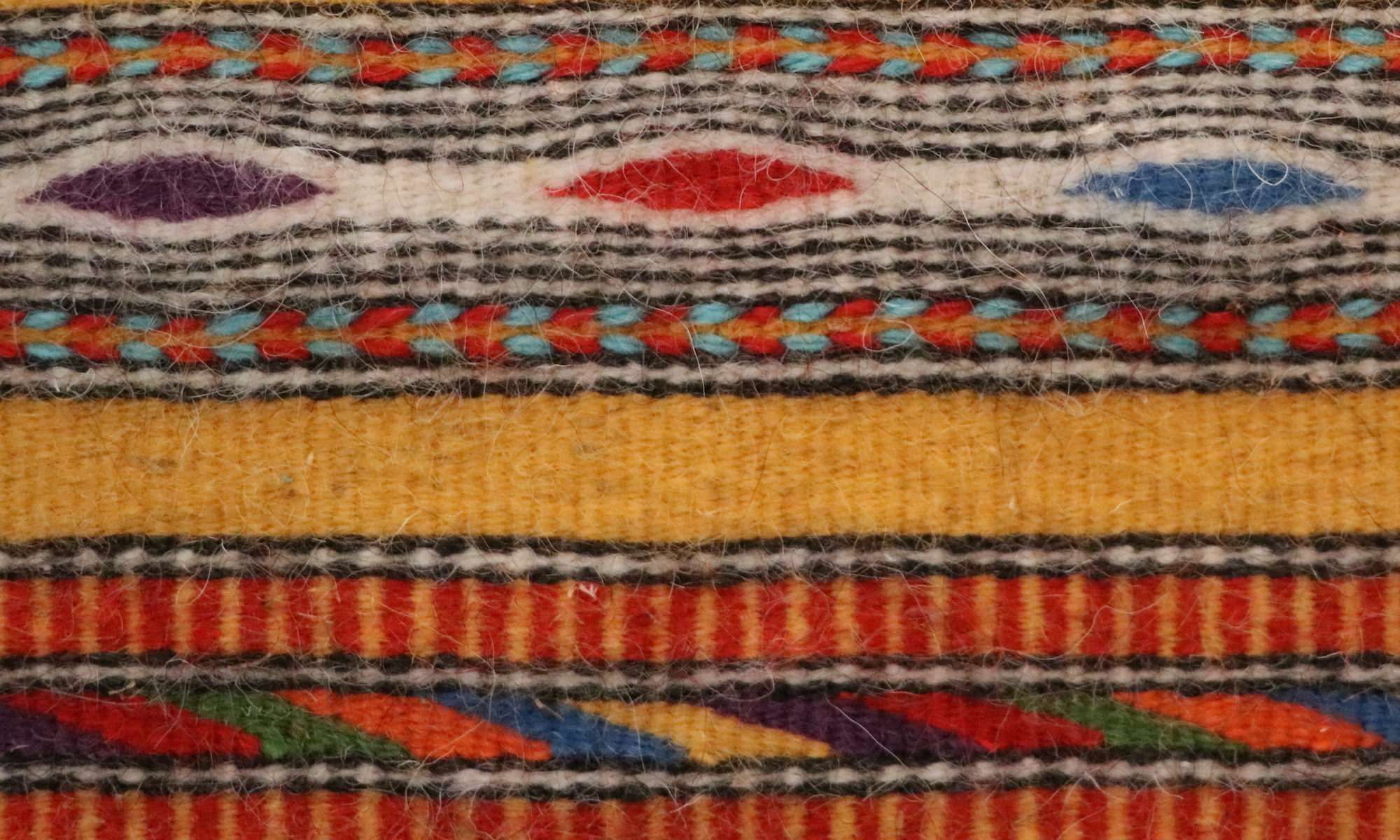 While Eugenia weaves primarily rugs and wall hangings, she has collaborated with other artists, including to design and make shawls and a collection of whimsical wood and fiber animal figurines, all in her typically modern yet distinctly Sardinian fashion.
Eugenia participates in and helps organize shows throughout Sardinia, and makes her work available to collectors online through her website.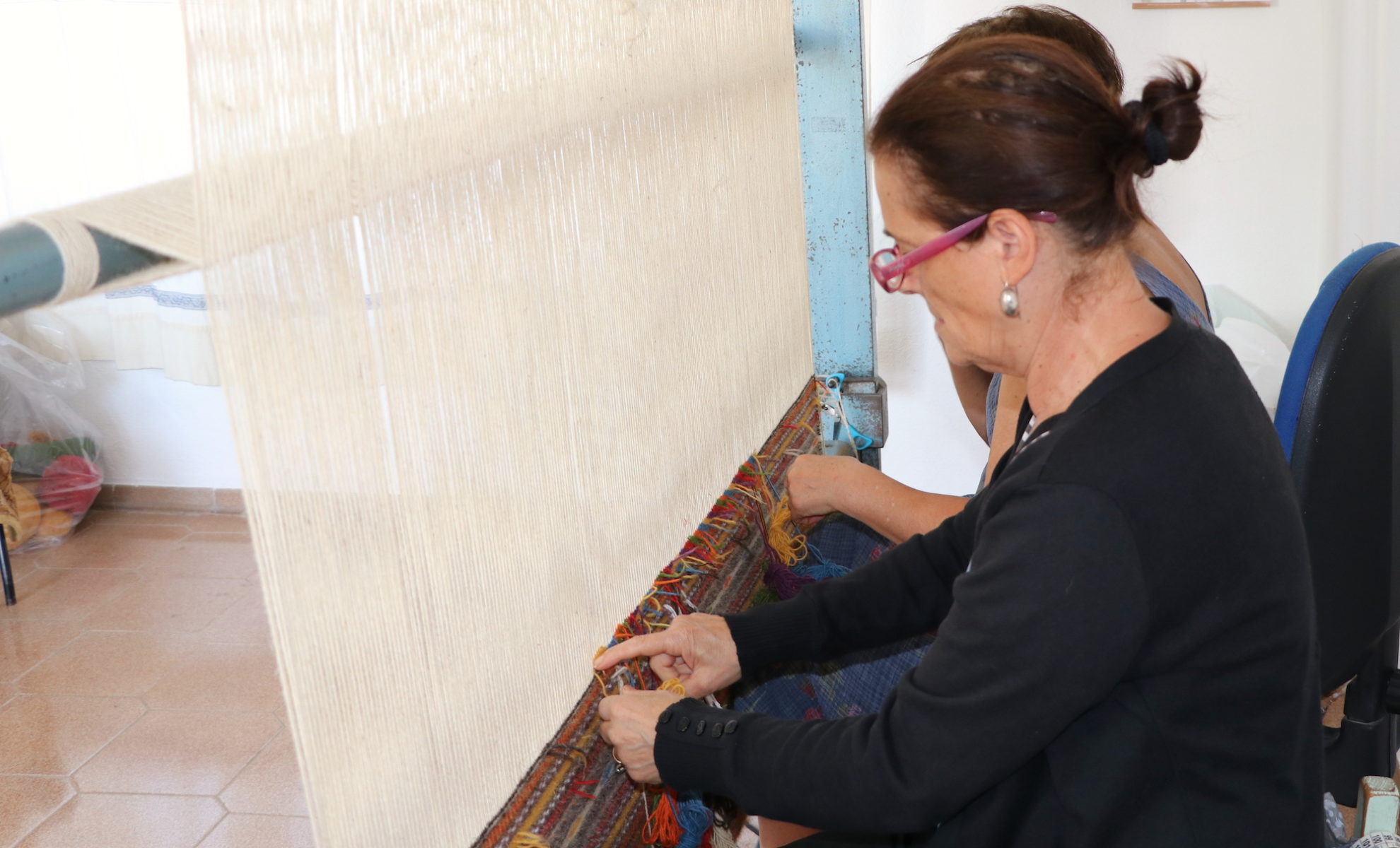 It's best to contact Eugenia directly to enquire about upcoming shows, events, or to schedule a visit to her studio, which is open by appointment.
More Information
See these pages here for more info:
Eugenia Pinna, in her words and contact info (English)
Eugenia Pinna, nelle sue parole e contatti (Italiano)
© 2013 – 2022 Kelly Manjula Koza | All Rights Reserved